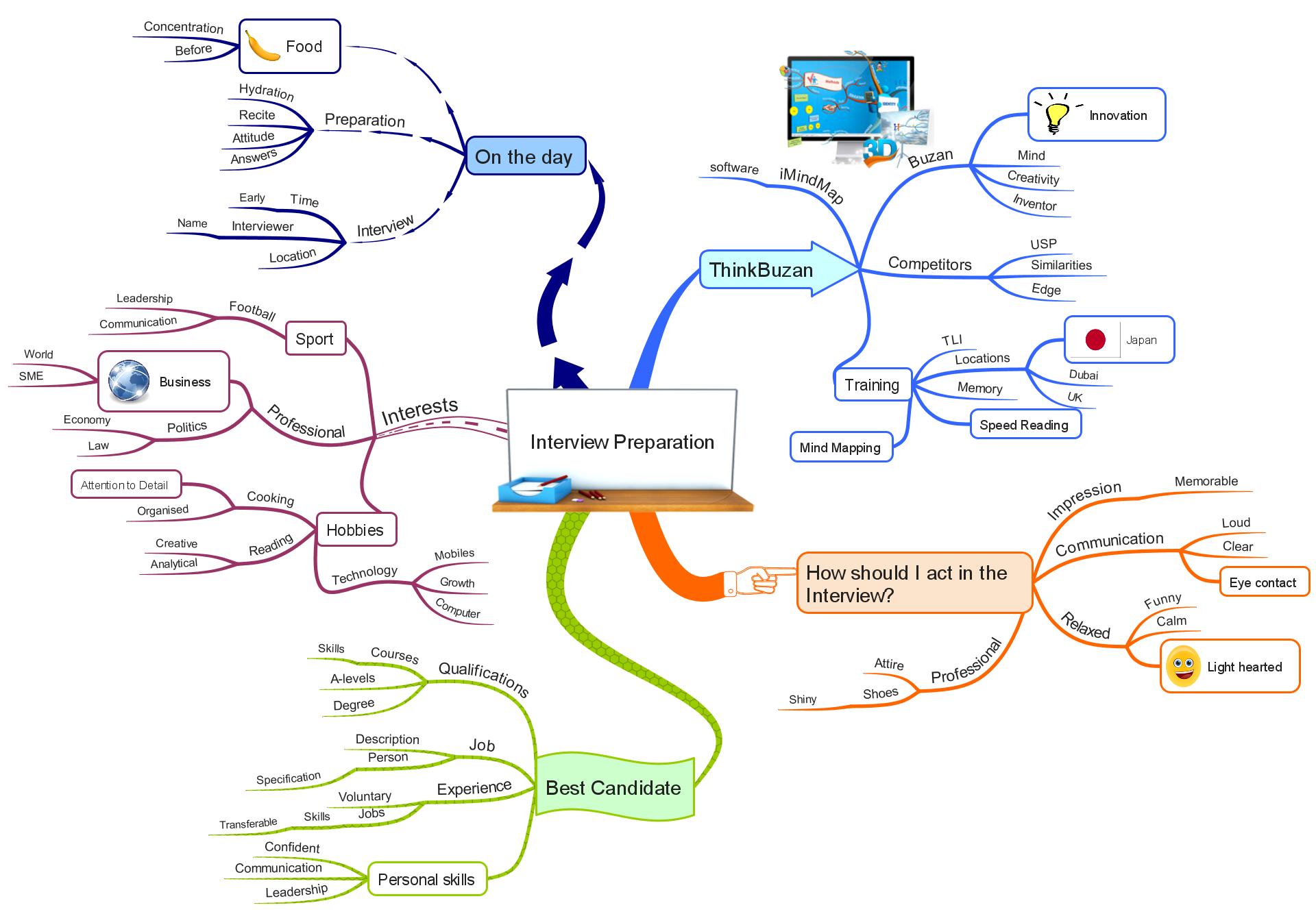 Congratulations, you got the interview! But how do you make it a triumph?
Whatever situation you find yourself in as a jobseeker, Mind Mapping can help to make your interview a success and give you the best possible chance of blowing your competition out of the water.
To ensure you do well in an interview, preparation is paramount. Mind Mapping is the perfect tool for preparation as it will help you to explore every topic which may be discussed. It will help guarantee you have a strong and developed answer for anything the interviewer may throw at you.
Begin by creating the central idea on your Mind Map and as you go through, try to limit each branch and sub branch to key words as this will help your brain to remember the associations more clearly. Using Mind Maps throughout your preparation will allow you to generate ideas and review them easily to make them more clear and concise. Ideas will pop into your head to make your answers more effective.