19th October 2011, by Chris Griffiths
Finally the day has arrived! Today is the official launch date of my new book 'GRASP The Solution'. It's fantastic to see the media getting excited about the book and feedback from early readers has been exceptionally positive. Last week, the early pre-release copies from Amazon.co.uk sold out in a matter of days and 'GRASP The Solution' went on to become a bestseller before launch – hitting number 2 in the overall Business category!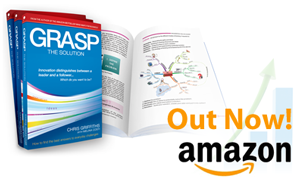 So what's all the fuss about?  Here's a bit of info on the book so you can judge for yourself:
A powerful creative thinking system built on Mind Mapping
So many of us get stuck in life and business because we haven't got a clue how to apply our creativity when making decisions or solving problems. Mind Mapping is a great help but sometimes it's difficult to know exactly how to get the best out of it. And what's worse is that a lot of the time we stop ourselves being creative! Creativity isn't just about knowing what to do, it's also about knowing what NOT to do.
This is where 'GRASP The Solution' comes in. The system I describe in this book encourages you to first pay attention to your thinking through the GRASP concept.  This is an acronym that helps you get to grips with the five modes of thinking that you can access to solve problems and make decisions. These are:
Generative – generating thoughts and ideas
Reactive – reacting to existing influences and ideas
Analytical – analysing ideas to reach a solution
Selective – validating and implementing a potential solution
Proactive – the strategy of thinking (encompassing all of the previous modes)
An understanding of these modes of thinking is the first step towards taking control of your thought processes and breaking free of the bad habits that stifle great ideas.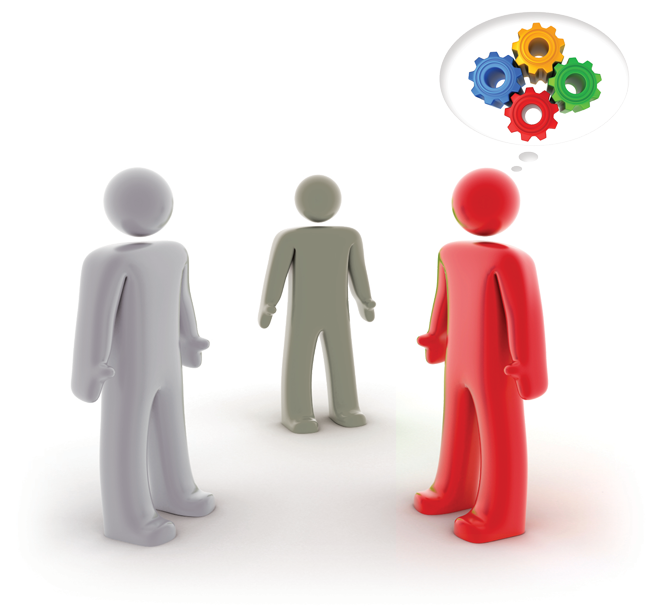 Next, I outline the Solution Finder, a practical process built on Mind Mapping and the GRASP thinking modes which guides you to 1) define your specific challenge, 2) generate ideas, 3) evaluate those ideas effectively using 'whole brain' thinking and finally 4) implement your chosen solution through goal setting and action planning.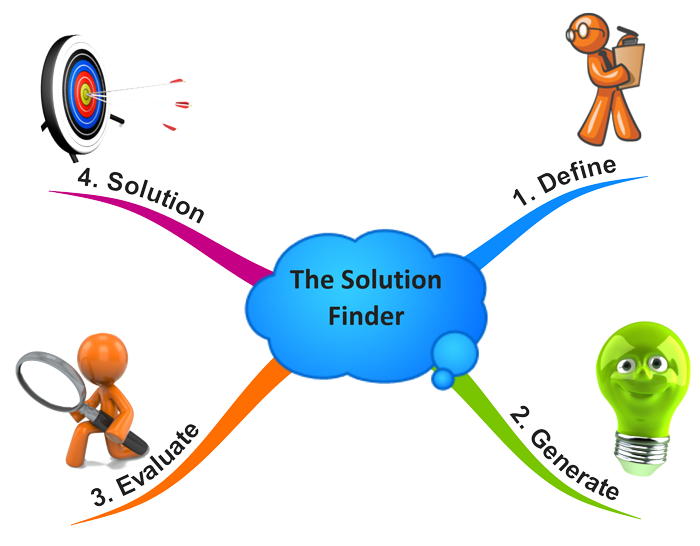 This process powers up your use of Mind Mapping at every stage, helping you capture and cultivate your thoughts successfully and put your BIG ideas into action.
Ready to take your Mind Mapping to a whole new level? Then get hold of your copy NOW!
BUY 'GRASP The Solution' Today!
Stock of GRASP The Solution has been coming into Amazon and flying out just as fast all week. Amazon may well say Sold Out but they are regularly getting in additional stock so order yours today to ensure you get a copy soon!
A Kindle version is also available.
Like the Book? Please share your thoughts
If you enjoyed the pre–release or official version of the book, please share your thoughts by writing a review on Amazon. Reviews are hugely important for new authors and your comments would be very much appreciated.
For more info on the book, please visit www.GraspTheSolution.com.
Thanks!
GRASP The Solution