Take a look at our guest post from expert on Mind Mapping in education, Toni Krasnic…
Mind mapping is a great tool that can be used in elementary schools to help students with reading, thinking, and learning.
What Are Mind Maps?
Mind maps are graphic organizers used to organize and connect concepts, enabling students to understand how individual concepts relate to each other and how they fit into a larger knowledge framework.
In a mind map, concepts are typically interlinked and arranged in a radial pattern around a central concept. To create a mind map, start with a central concept and then expand into branching subconcepts. Additional, related concepts can be added to these subconcepts. Continue adding new branches and sub-branches until you capture and connect all concepts, reflecting your understanding of the topic.
The mind map below provides tips on creating mind maps. You can download this mind map from Biggerplate.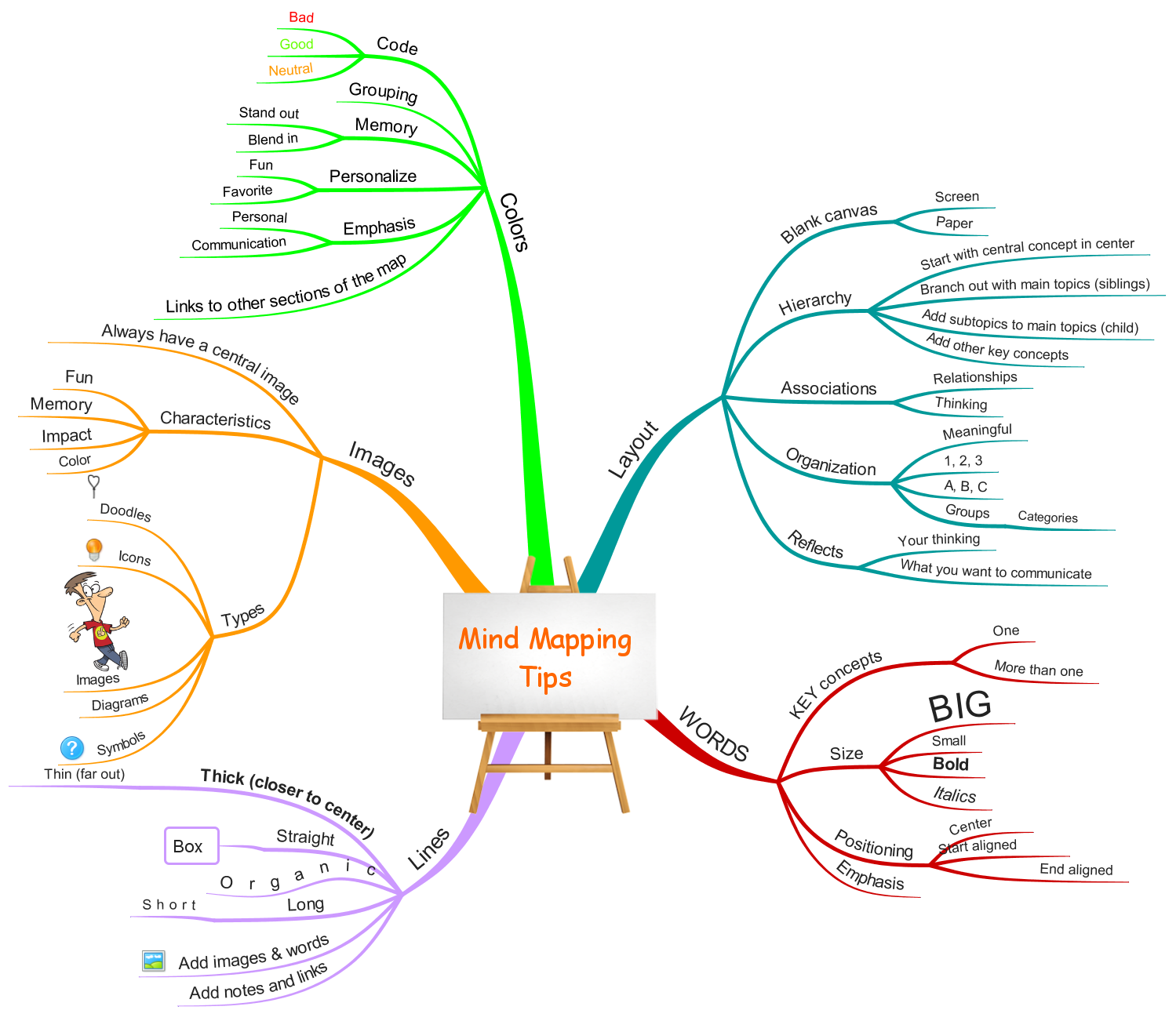 Click here to see many other examples of mind maps
Why Use Mind Maps in Schools?
Mind mapping is an exciting educational tool because it promotes learning by helping students capture and organize information, make connections between and among concepts, identify concepts that are missing, and learn by making sense of information, both information they already possess and new information.
Here are some of the many reasons why we should embrace mind maps in education:
Mind maps help us organize vast amounts of information into a single, coherent map.
Mind maps are visual, allowing us to process, understand, and retain information in a way that most of us learn best.
Mind maps foster creativity by helping us see both existing connections and missing connections.
Mind maps allow for the attachment of files, website links, images, video, and other resources without unnecessary visual clutter.
Mind maps are electronic and can be easily created and shared.
Mind maps foster sharing and collaboration between students and teachers.
Some ways students can use mind maps:
Take notes
Integrate information from a variety of sources
Summarize books
Organize coursework
Some ways teachers can use mind maps:
Manage classes and organize course material
Create and present lectures and handouts
Get students engaged
Evaluate students' comprehension
Mind maps have already been incorporated into educational curricula in Finland, France, the United Kingdom, and Vietnam. Hopefully, other countries will begin making use of them in the near future.
How Can Mind Maps Be Used in Elementary Schools?
Students are more inclined to use education tools when they're fun, and mind maps fit the bill. The process of creating a mind map is as important as the finished map, and students and teachers like using mind maps because the mind mapping process is engaging and motivating.
The mind map below provides a summary of how mind maps can be used in elementary schools. You can download this mind map from Biggerplate.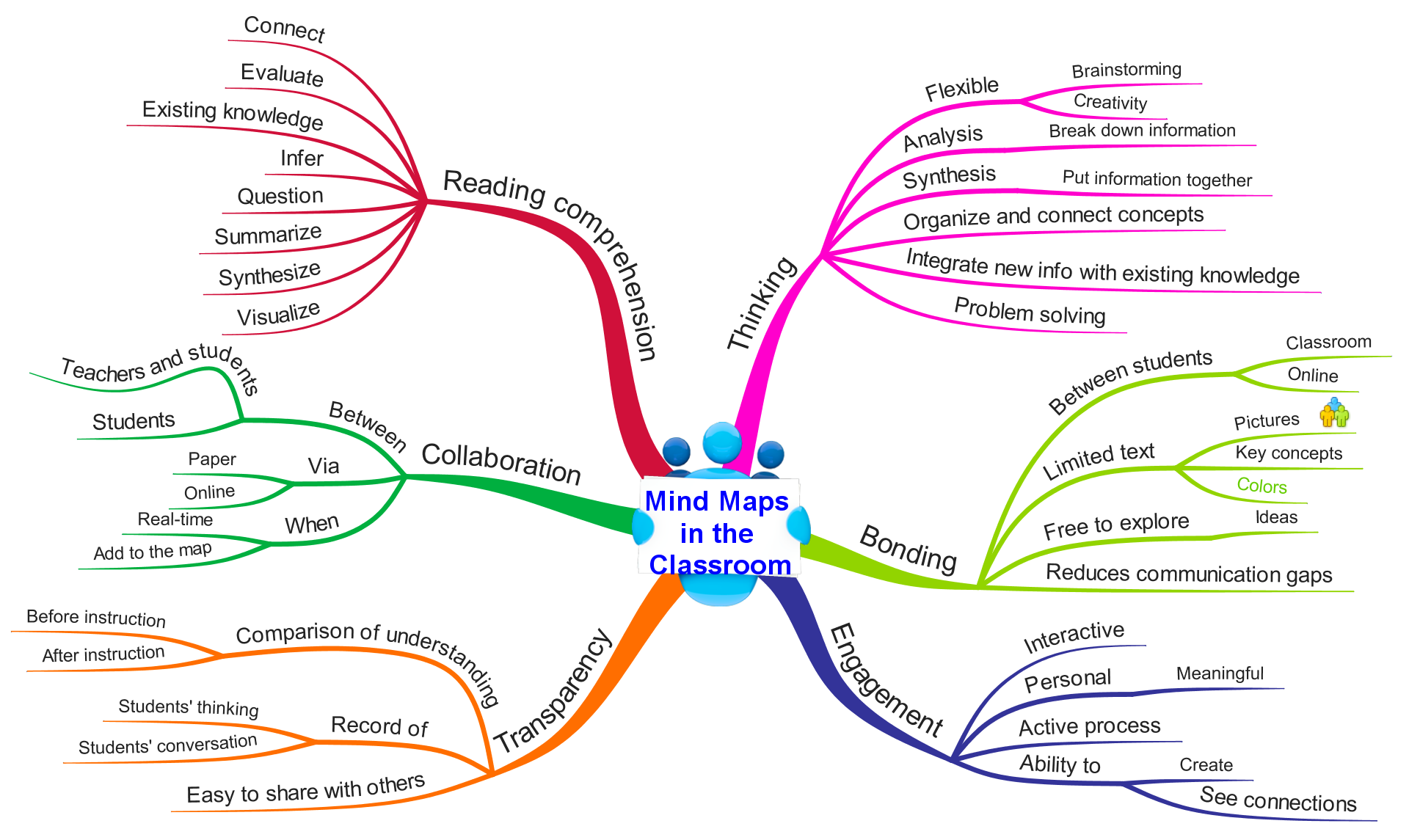 How Can I Get Started?
Students and teachers can get started with mind mapping by downloading iMindMap Basic, a free mind mapping program.
For additional guidance on mind mapping with iMindMap, consult the Student's Guide and Teacher's Guide to mind mapping.
Where Can I Get More Information?
A lot of information on mind maps has been published in print and, especially, on the web. A simple Google search will bring up links to hundreds of articles and videos about mind mapping. I've been going through them for the last few years and have compiled my favorite mind mapping articles, videos, and other resources.
How are you using Mind Maps in elementary schools?
Guest post by Toni Krasnic. Connect with Toni on Twitter, Google+, Facebook, or Pinterest.