The new generation of Mind Mapping software has hit the digital shelves at ThinkBuzan.com. Turbo-charged with creative tools and stunning visuals, iMindMap 6 is designed to inspire your thinking and fuel your creativity.
Take a look at what's new…

3D View Reborn
Try brainstorming ideas and making plans in iMindMap's revamped 3D View and you'll never look back. Stunning new 3D environments with complete control for drawing and navigating maps. *Ultimate Only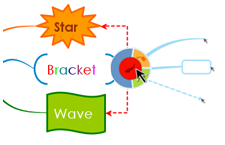 Faster, fluid thinking
Our brand new Branch Target allows you to draw multiple branch types easily. Box branches have been jazzed up with a variety of new shapes and colour fills and you can now format individual letters or words on your map.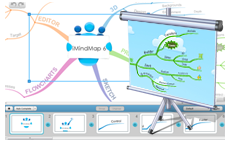 Presentations Rebuilt
We'll make an artist out of you with the new Presentation builder in iMindMap 6. Use our new fully customisable slide format and rotating transitions to create something thrilling for your audience. *Ultimate Only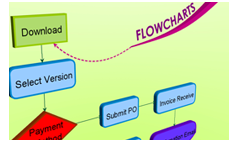 Beyond Mind Maps
Capture your thoughts in different ways with brand new Flowcharts, built right alongside your maps. Unlike the dull, flat flowcharts you're used to, these have been given the iMindMap touch! *Ultimate Only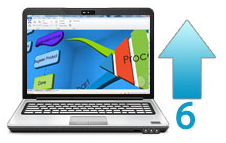 More features to come
Our Continuous Updates policy means that if you have iMindMap 6, you will get all the future 6 updates and new features for free. Our Developers work fast, so get on board and enjoy the ride!
And a whole lot more!
Including faster start up times, new full screen editing mode, multiselect, new Sketch tool, Map Snippets and the all new WayBack tool for iMindMap Freedom users…
"iMindMap 6 is the most advanced product we've ever developed here at ThinkBuzan HQ. Although all the new features get an equal share of our affection, 3D is something we're particularly proud of because it's simply unmatched. Our 3D editor takes Mind Mapping to a new creative space and there is nothing else like it, anywhere."
James Carr, Head of Desktop Development

Plus, check out our exclusive launch offers – available for a limited time only.
3D View, iMindMap, Presentation