Pleased as punch, but focused as ever – let's hear from Mark, Chief of the Mobile and Web Tribe, for the story on our new iMindMap for Android Apps…
We have had a lot of enthusiastic users asking us for an Android version of iMindMap, so I am very happy to announce that iMindMap for Android is out now! Download the apps today and make sure you post your reviews.
The new apps for tablet and phone bring some great features, previously only available to desktop and iOS users, such as:
Freehand Branches and Icons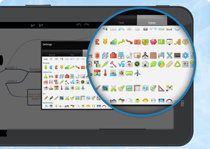 Simple map organisation and management
Gallery and camera access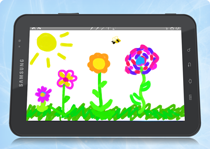 SmartLayout and Clean Up to keep your maps tidy
MultiMaps for multiple topics in one workspace
A staff favourite and completely addictive – our new Sketch Tool
Mind Mappers with iMindMap Freedom will have full integration with ThinkBuzan Cloud, allowing you to work on your maps on any compatible device or through the ThinkBuzan Cloud website at www.thinkbuzancloud.com. One Freedom subscription covers all iMindMap apps.
My team will be working hard to regularly bring new features and languages, so if you have any ideas for things you would like to see, let us know by posting and voting up ideas in our Feedback Forum.

iMindMap