Brain boosting activities for your children
Here in the UK it's the half term holiday, and if you're a schoolchild this means a week of fun, freedom, and hopefully, some family time. So here at ThinkBuzan we've come up with some holiday tips to keep your kids occupied, thinking big and getting their imaginations flowing. By the end of the week they will have built up a Mind Map of their very own country; including its geography, food, wildlife, national sport and very own language.
Ever heard of the expression 'a man's home is his castle'? Well with the Innovation Nation Challenge, 'a child's home is their country'. Through using imagination and creativity this week, you and your children will be transforming your house into your very own "Utopia" through five Mind Mapping activities.

Exercise 1: Geography
It's not all colouring in…but there will be a lot of that involved.
Activity: Create your nation's name, flag and map.
Materials Needed: Coloured pens/pencils, paper
Step 1: Name your Country
Warp the name of your street, your house or items that are important or popular in your family if you are short on ideas. Mind Map your ideas to come up with a truly unique name.

Step 2: Create your Flag
Where would a young upstart nation be without their own flag? Declare your independence with vivid colours and objects which have meaning to your children. Get their input about what should be on your family's flag, whether it is her rabbit or his lightsaber.
Top Tip:
If you have lots of ideas, or indeed, lots of children, I would recommend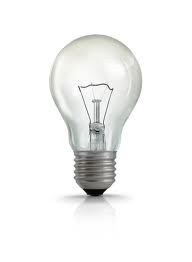 dividing your flag into quarters so all ideas can be encompassed.
Step 3: Map out your Country
Help your children to map out a birds-eye plan of one floor of your house. This is something they already may have done at school, or you may have the floor plan in the kitchen draw already.
This is a pretty boring thing to draw, so you are going to get creative. Your house is now an island, and everything outside it is now a vast ocean. Draw your house as if it was an island nation. Remember, islands don't have beds or cupboards; they have mountains, trees and cities.
Here is an example of how to begin to create your country. You can see the bed is now a mountain range, the bath is now a lake and the cupboard is now a cave.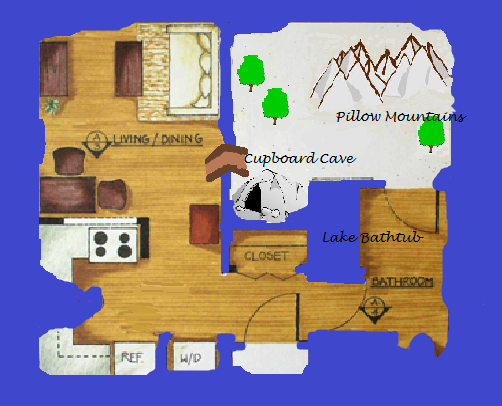 There are no rules or limits to what you can or cannot do, but if you are having difficulty getting started, here are some ideas.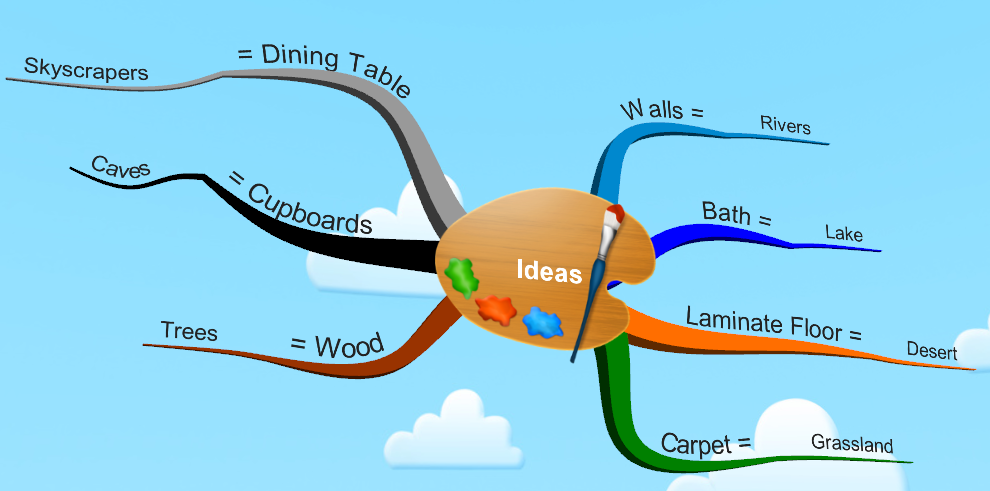 The possibilities are endless and this should really fire up your child's imagination!
Top Tip:
If you want to make your map look older, crumple it up a little,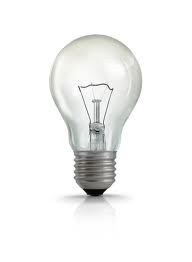 then flatten in out and place it in a shallow pan with cold coffee/tea for a few minutes. Leave it to dry on paper towels or use a hairdryer on its lowest setting.
This completes the first part of your Innovation Nation. Add all of these elements onto a branch of a Mind Map and we will continue to build this throughout the week.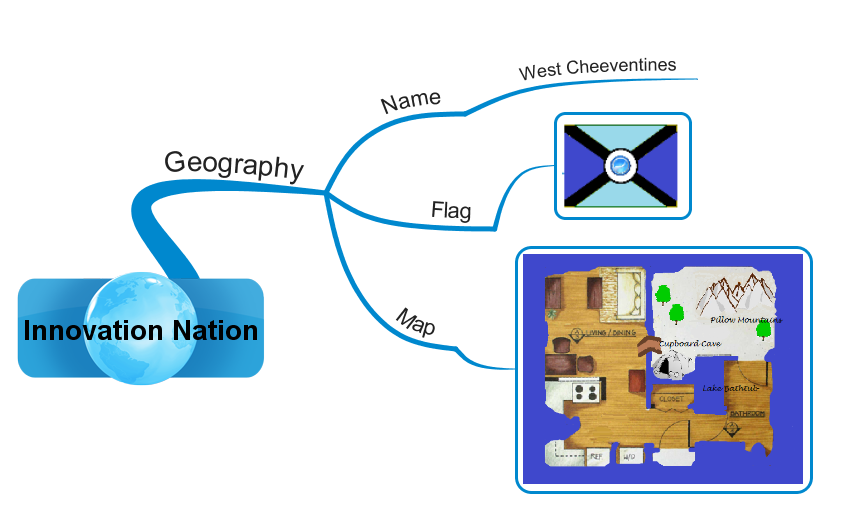 Good luck! Exercise 2 is now available – take a look to complete the second branch of our Innovation Nation map… Read Now
Don't forget you can download iMindMap for free here
Education, Mind Mapping for Kids