Do something different this Valentine's Day…
Invest in the one you love… your brain! We're offering 10% off all iMindMap purchases and upgrades until the 17th February 2012 23:59 (GMT). All you need to do is enter the discount code LVEMAP at the checkout and you'll get wallet friendly 10% off your iMindMap purchase.

Which edition of iMindMap?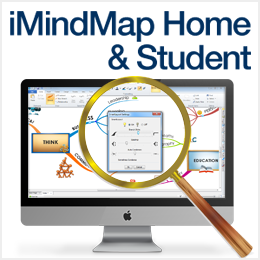 iMindMap Home & Student has all you need to get Mind Mapping fast, with time-saving features such as SmartLayout, Speed Mind Mapping & Clean Up.
Make it your own with Custom Styles and create a theme you'll love.
Buy iMindMap Ultimate for the full, premium iMindMap feature set including the full range of project management tools, the complete set of Export Options, eye–catching Presentation View and memorable 3D View. Start hitting those targets now!
If you're an existing iMindMap user, we're sure you love your iMindMap already. Why not treat yourself to that coveted iMindMap upgrade with 10% off the usual price?
Take a trip to the Upgrades Page and enter your serial number to see which upgrades are available to you. Go on – treat yourself!

Enter the discount code in the Shopping Cart when purchasing
Remember – you only have until 17th February 2012 23:59 (GMT) to redeem your 10% discount!
_________________________________________________
How to Redeem a Discount Code
Want instructions on how to redeem your discount? Click here.
_________________________________________________
Haven't tried iMindMap 5 yet?
Download iMindMap for FREE today.
If you have any questions, get in touch with our ever-so-supportive Support Team:
Email:    Support Team
Call:        +44 (0) 20 71 177 173 or for US customers 1-800-961-4582
(phone lines open UK office hours 9.00am – 6.00pm)
iMindMap