WARNING: SPOILER ALERT!
iMindMap 6 introduced some stunning new features and we have even more on the way! Coming soon in the 6.1 update – free to all iMindMap 6 users – are some very exciting additions…
Let your iMindMap Presentations deliver themselves with new Autoplay and kiosk mode
It's not always about standing in front of a screen, clicking your way through a presentation. Sometimes you want a story to play itself out in the background – more of a supporting part than the lead role. Well coming to Presentations in iMindMap 6.1 is a new Autoplay setting that lets you do just that! Put a timer on your 'slides', hit Autoplay and simply leave iMindMap to it.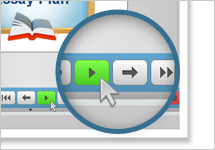 Plus, if you are at an event and want to leave a presentation autoplaying on a loop, you can use our upcoming kiosk mode. This will also lock the controls so you don't have to worry about curious attendees causing havoc with your presentation.
Turn your iMindMap Presentations into Videos
We've seen some stunning iMindMap Presentations, especially since we introduced 3D; so good that people have been eager to find a way to share them. Soon it will be easier than ever! With the release of iMindMap 6.1, Ultimate users will be able to create a presentation and then export as a video or upload it straight to YouTube.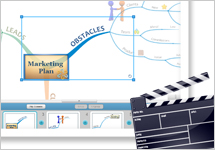 Put your presentations on your website, share them with colleagues or make them available to students after lectures. iMindMap presentations are going on the move in 6.1!
Get connected with new Contacts & Sharing
If you're an iMindMap Freedom user (tip: you get a free subscription when you buy iMindMap 6), you will soon have access to our all new Contacts and Sharing features!
Connect with fellow Freedom users by adding them as Contacts and you can start sharing maps. Share plans with your team, work together on a new project, get feedback on your ideas or just show off! Forget emails and shared spreadsheets – working together is about to get easier, brighter and more creative.
Categorise your Map Snippets
Map Snippets let you turn a part of a map into a template 'chunk' that you can reuse in any map. In iMindMap 6.1 you will be able to save even more time and get super-organised thanks to the ability to sort your Snippets into categories. A bit like our Icons, except you can create your own categories to help find what you're looking for even faster!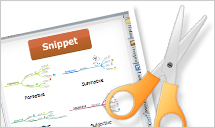 New 3D images to enhance your maps
We brought you 3D maps, then 3D Central Images, then full 3D environments – but we haven't stopped there! Coming in iMindMap 6.1 Ultimate will be a new 3D image library to help your maps really jump off the screen.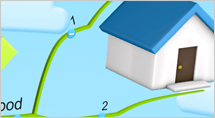 All coming soon in the iMindMap 6.1 update. Stay tuned for more sneak peeks and the release date!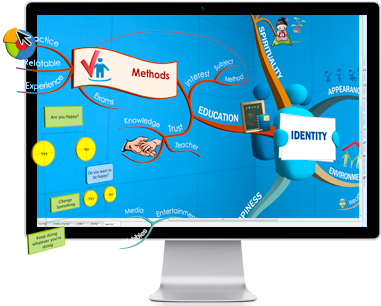 We will keep improving and adding new features to iMindMap 6, so buy now and enjoy the ride!
If you want to test drive iMindMap 6 to see what all the fuss is about for yourself, you can download a free trial today. Learn More
3D View, iMindMap, Presentation