iMindMap is bigger and better than ever in the 6.1 update that has gone live today! We have packed it full of features that are going to make you look great and get your message out there. Read on for a swift tour of what's new…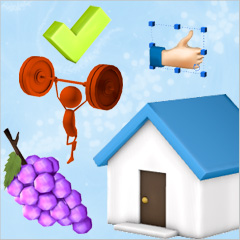 A new range of stunning 3D images to make your maps look even better in 3D View! Soon you'll never go back to 2D…


Open your map in 3D, add some cool new 3D images, adjust the angle and zoom for the best effect and then export it as an image for a show stopping view of your map to print, share or insert into other documents.
Set times for each of your slides so you can hit the Auto Play button at any point and let your presentation play out automatically, hands free. Great for having something to play in the background while you focus on your audience.

Presentation Kiosk Mode*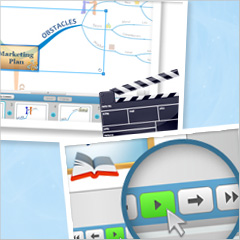 One step up from Auto Play, Kiosk Mode will play out your presentation for you on a loop and lock the controls. So you can now create beautiful iMindMap Presentations and leave them unattended playing on a screen or computer at an event. You can even play multiple presentations in a row.

Presentation Video Export*
Once you've created your work of art in iMindMap's Presentation builder, you can export it as a video file or just upload it straight to YouTube. An iMindMap Presentation is a sad thing to waste on one audience, so start sharing yours! Don't forget to tweet us the links @iMindMap so we can see what masterpieces you have created.

Windows 8 compatibility & New Mac Gestures
We've got something for both sides of the fence in our latest update. iMindMap 6.1 is fully compatible with Windows 8 and we have introduced new zoom, rotate and re-size Mac gestures.
Map Snippets Categories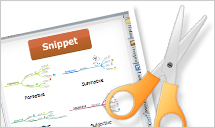 Get your Snippets in order with our new Categories functionality. If you have a big bunch of Snippets that you use to quickly insert branches into maps, start sorting them into categories so you can get to the right ones faster.

Text-to-Map
An excellent trick to save you time trying to convert linear text into branches – just select the text, copy it and paste it straight into your Mind Map. iMindMap will take the structure of the text you copied, ie header, bullet point, paragraph, and convert into the structure of a map. Super fast and refreshingly simple.

Flowchart Snap to Grid*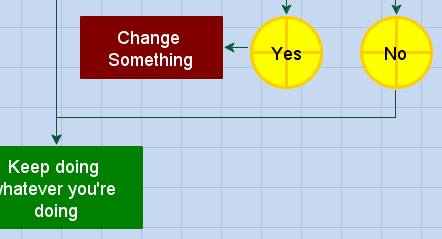 Here's one to make life easier when you're creating Flowcharts. You can now opt to have grid lines shown on your canvas and our new Snap to Grid functionality will help you to keep your Flowcharts nicely aligned.

Flowchart* & Box Branch Colour Picker
Brighten up and customise your maps with our new Fill Colour Picker on the Pop Up Editor. Quickly and easily change the colour of any box branches or flowchart elements.

Project View Enhancements*
We've added a new Mind Map view option; Auto Schedule to automatically update Start, Finsh and Duration values; and view preferences for the pane, slider and column order.

Plus….
Improved Imports, new 'Use Clipboard Image' option in Central Image Picker, new Expand & Collapse hover-reveal icons, branch attached image indicator, Branch Target scaling, improved branch hit detection and more bug fixes.
* iMindMap Ultimate only
And for iMindMap Freedom subscribers…
Contacts & Sharing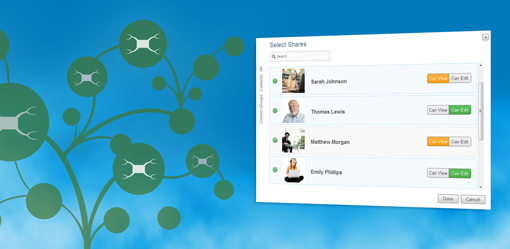 Add Contacts, give them access to view or edit your maps, see changes they've made and create Contact Groups to share maps with several contacts at once. It's a whole new connected world in iMindMap so start exploring today…
br>
Take a look at our quick tour.
br>
____________________________
How to update your iMindMap 6 software to iMindMap 6.1:
If you haven't been prompted to update automatically, follow these steps:
On Windows


Open iMindMap
Go to the Tools tab
Select Updates
Follow on-screen steps
You're all set!

On Mac


Open iMindMap
Go to the Help menu
Select Updates
Follow on-screen steps
You're all set!
If you've already updated to 6.1, iMindMap will let you know you are up to date when you select the Updates button.
Any Questions? Get in touch with our friendly Support Team or take a look at iMindMap on our website.
3D View, iMindMap, Presentation